The FsPassengers site and forum have both migrated in February 2016. The forum is
now a MyBB based forum, but all posts and profiles were migrated onto it.
So
if you registered on the old forum with at least one post
, your profile
still exists on the new one but as the passwords are NEVER stored in the DB, your
old password was lost.
On the login screen click "
Lost password?
", enter your profile's email address
and you should receive a new password by mail. If it doesn't work, maybe you didn't
posted anything on the old forum and your profile was lost.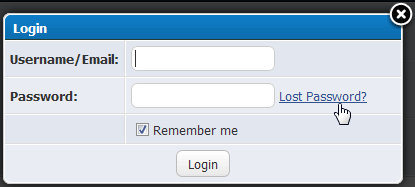 If this solution doesn't work
---
The email address of your profile might be outdated.
If you had more than 50 posts only
on the old forum send me a mail with:
1. Your Username
2. The email address of your old profile (the outdated email address)
I'll update your profile with your new email address so you can then
use the "Lost Password?" solution above.
Remember, I didn't transferred profiles with zero posts, it's maybe the reason why the new forum
can't find your profile or email adress