If you don't like the market offers to purchase an aircraft, simply
make an FsPassengers flight with another aircraft.
Once you record this flight, the market offers will change.
Example of Market offers for the Baron 58: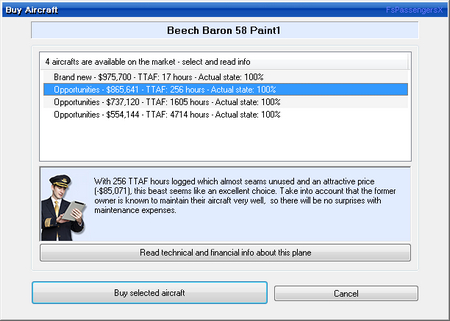 Why is this? As you can change the date in FS9, a progression cannot be based on
date. One would be allowed to simply change the date to have a different market.
Therefore for this case the 'time basis' is the 'FsPassengers flight'
You may also fly as normal with your old plane and check the market regularly.
As in reality, the good opportunities are not always available at the time you
need them.