keyboard setup dialog finished, work flawlessly.
Well done because adding new key for me will take now
only one line of code (previously it was a bit complicated)
nice for you because it's fast and clear and you can print
the sheet with all the key.
More key will be added to give access to more functions
now that it's easy for me.
I'll carefully listen to the beta tester feedback to set the default key so
FsP key will not use as much as possible key of others add-ons
or Fs. So this dialog will be usefull for people that like to have their
hown key mainly.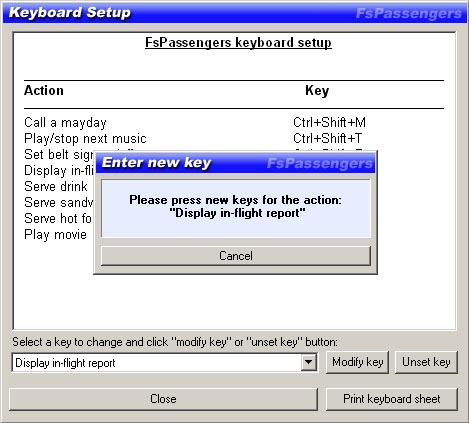 Dan
Post Edited ( 03-19-05 02:54 )