( read this thread if you want to know where this dialog
take place and how use it :
http://www.fspassengers.com/forum/showthread.php?tid=15
)
Here the new load manifest feature finished, the data are real now
here on the screenshots it's a 747-400 loaded with 358 passengers.
You can print this manifest, no problem.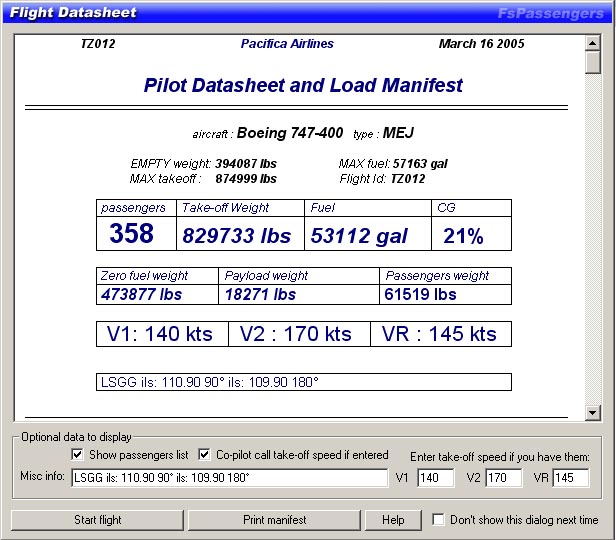 If you check "show passengers list" you will have the 358 passengers listed
with their weight age and the class (VIP first economic etc etc)
those data are real and their weight are really taken in account for the aircraft's weight.
(ie: in FS your aircraft is really loaded with those weight)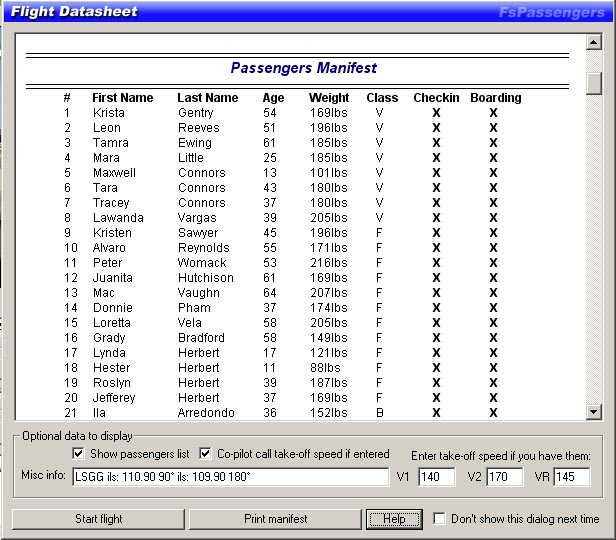 Useless ? it's all about ambiance

If you want full realism anyway ou can even check if the 358 passengers are really aboard before take-off

Dan