By request I added the manifest almost done.
So when you load your aircraft and you click "ok immediatelly" or "ok delayed"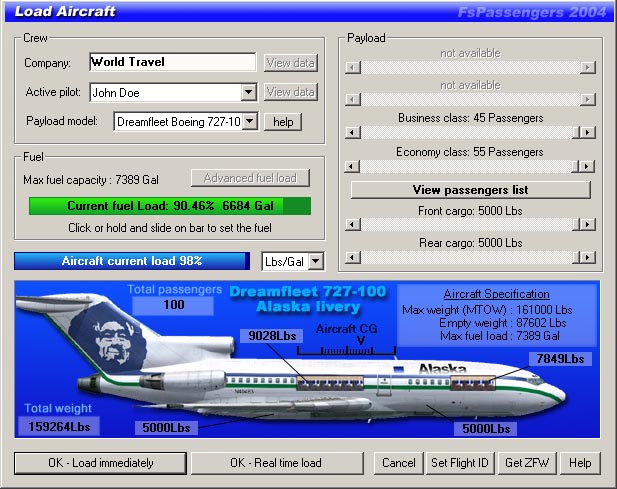 You have this datasheet below that come ready to print, notice you can disable it while
clicking on "don't show me next time" (or in options)
You can also add V1-VR speed if you have them already and add a small line of info
(frequency, ils etc etc)
If you add speed and check "pilot call speed" the co-pilot will announce "v1 v2 rotate"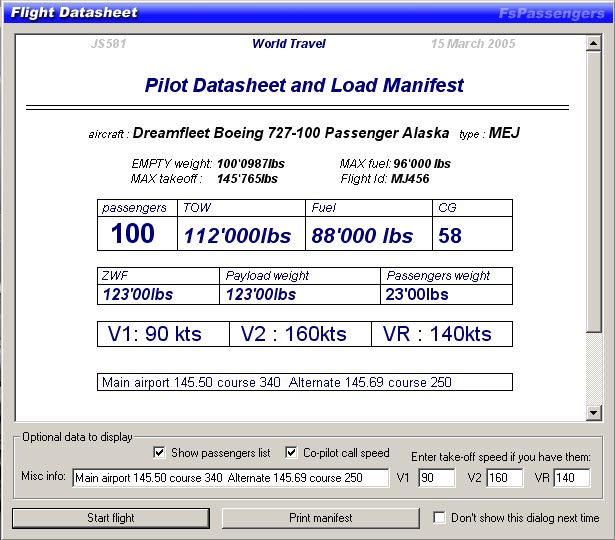 Notice the weight on this sheet are fake for now but the hard part is done.
comment ? modif ? feature ?
Dan
Post Edited ( 03-15-05 03:10 )