Screenshots - Page 4
Warning: some of the screenshots you see may be slightly different in the final version as they were posted early on the project developpment.
Page 4 - Screenshots added 6th May 2005.
Set your destination and arrival time and get reward if you do well or get penality if you're late or on the wrong airport without any valid emergency.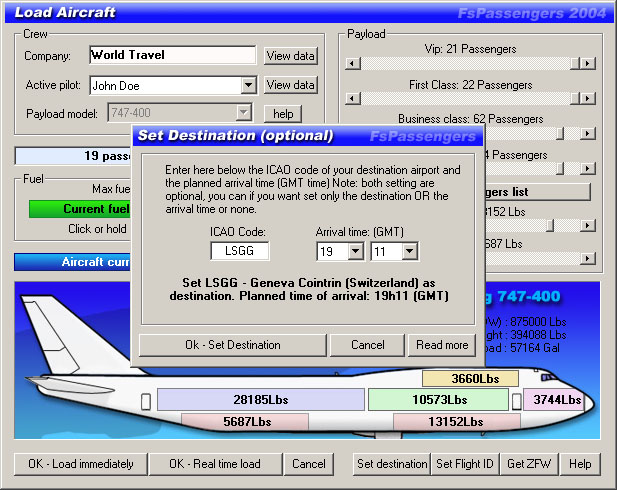 Get part damage on your aircraft: (economic mode only)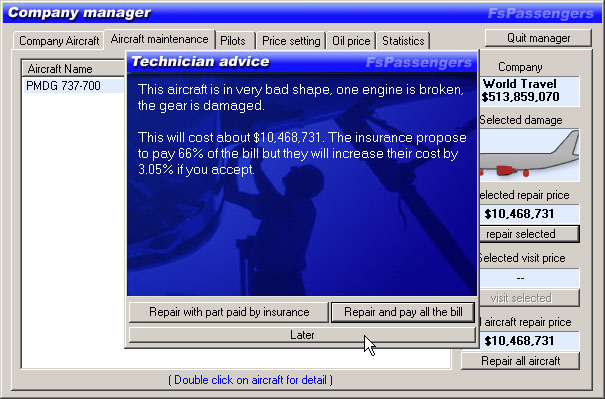 You might better survey the oil market, it can impact your company's performance (in economic mode only):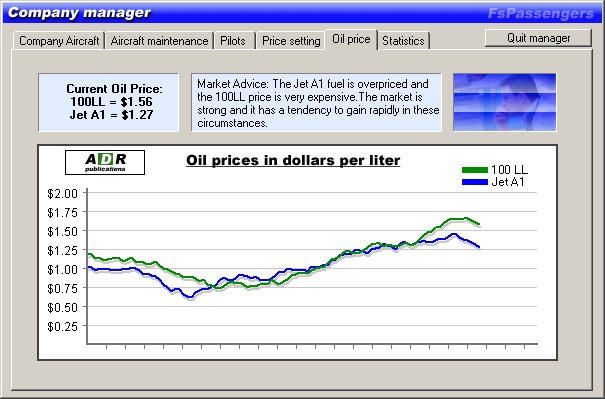 Review also the airport price database, some destination may be cheaper than some others: (economic mode)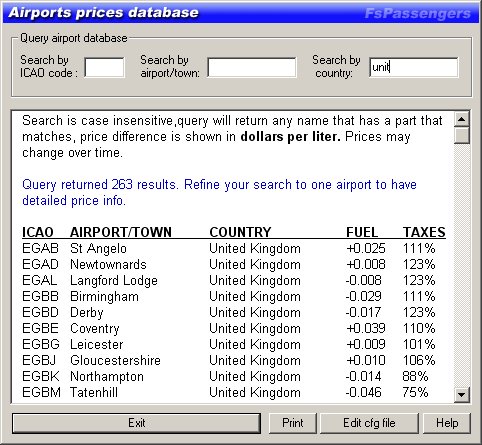 Detail on one airport's prices.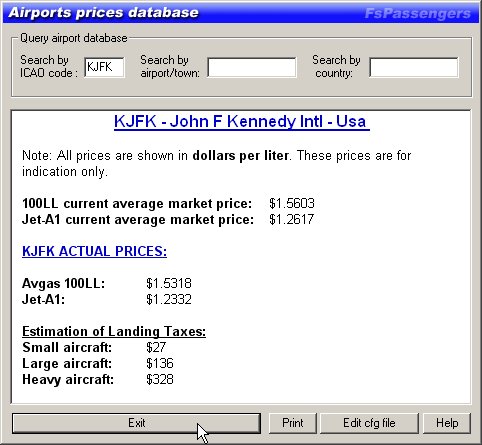 Transfert your pilot into another company, skilled pilot can cost you a lot to transfert.

Get detailled flight data report: (metric)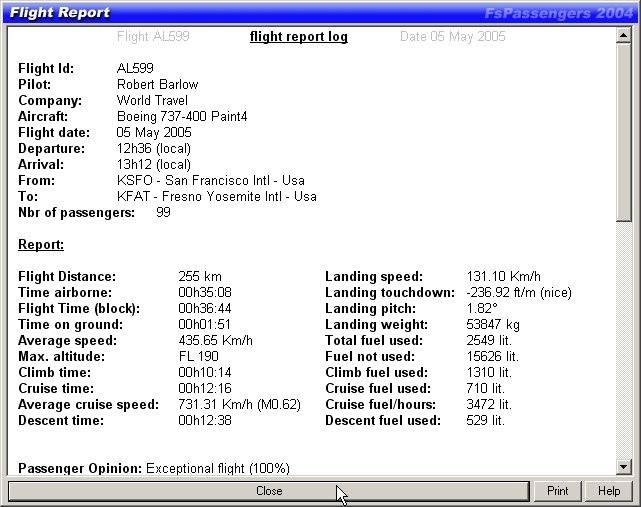 Get detailled flight data report: (imperial)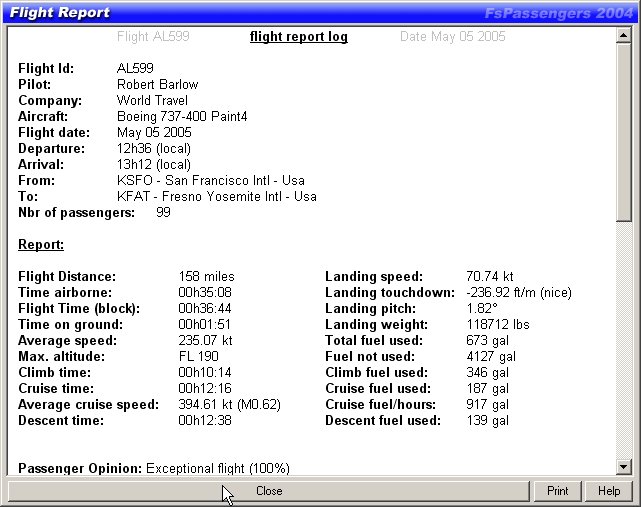 FsPassengers, ready for free upgrade without headache and without losing your flight database: