Screenshots - Page 2
Warning: some of the screenshots you see may be slightly different in the final version as they were posted early on the project developpment.
Page 2 - Screenshots added before February, 19th 2005
The report text have been reworked since see newest screenshots on PAGE 3
Here is the "dangerous area database." Flying in these areas is more dangerous, but can generate more profit for your company. In these areas you may hear the sounds of battle around you, and you may be targeted by ground fire that can damage your aircraft. Fly humanitarian relief flights to dangerous parts of the world, or simply try to provide passenger service in a war zone!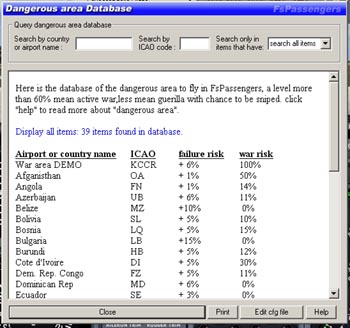 Creating a new company.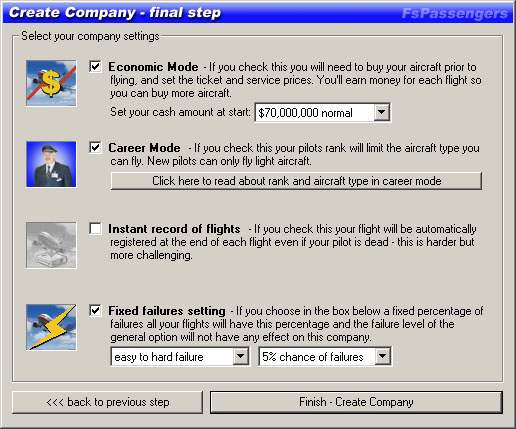 The company manager Aircraft list in finance mode.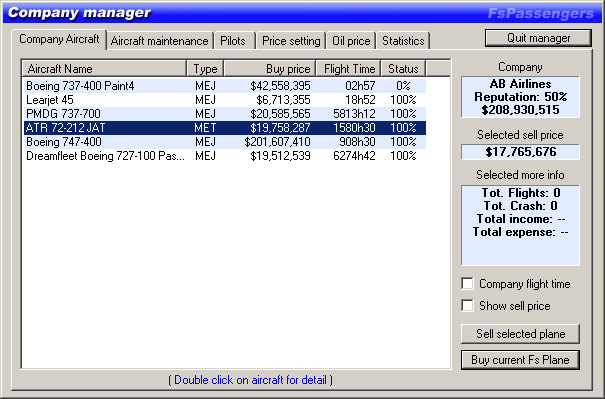 Depending of the market you may be able to buy used airplanes.
They cost less, but carry their own set of possible risks and rewards.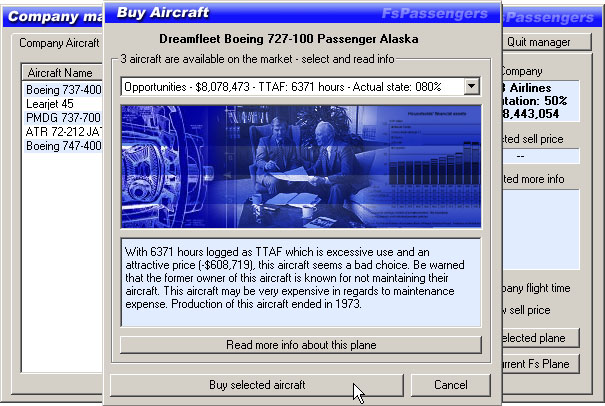 Aircraft details.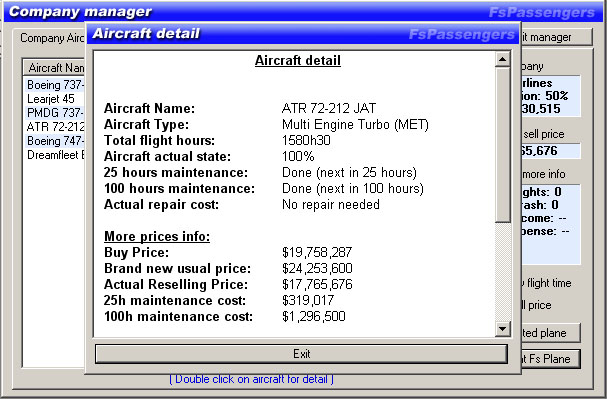 Pilot's details.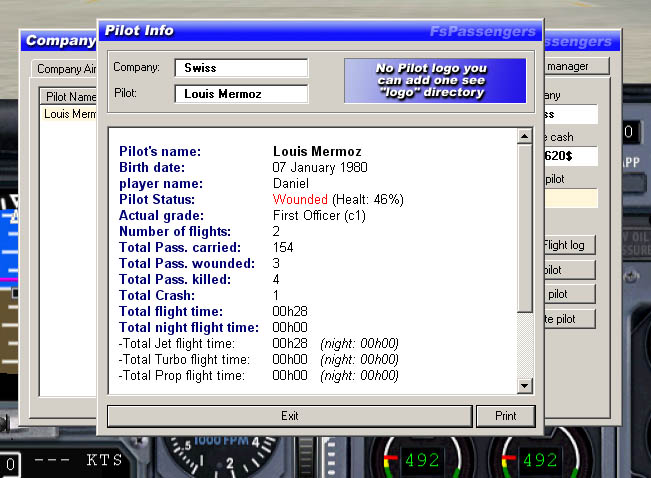 Congratulations, you've been promoted!...at least to the first level.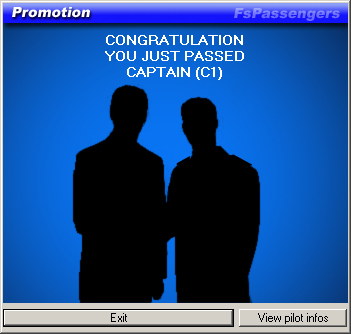 But if you mess up, you can be downgraded just as quickly...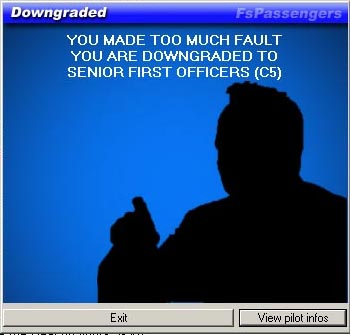 FsPassengers coming May 2005